Nitrous Oxide Sedation Dentistry
What if you could have all your dentistry that you have been putting off for years in the conventional dental office in one or two comfortable visits?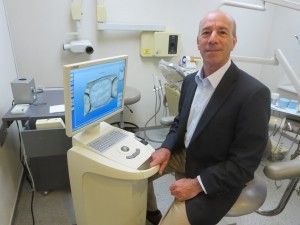 Visiting the dentist is never going to be someone's favorite thing to do. However, for some people, even setting foot inside their dentist's office is a frightening prospect. Fear of the dentist is a very common cliché, but for those affected, it is a debilitating problem with serious consequences. Studies estimate that as many as 15% of the U.S population experience some degree of anxiety about dental procedures. This level of fear can vary widely, with some patients experiencing mild nervousness and others feeling full-blown panic at the thought of a dental appointment.
Unfortunately, for many of these patients, their fear is preventing them from getting the dental care that they need for their oral health to be the best that it can be. If you suffer from dental phobia, not only might you be missing out on important preventative dentistry that could help protect your mouth and teeth from a multitude of different oral problems, but you could also be putting the longevity of your smile and even your general health at risk.
Fortunately, sedation dentistry can enable even the most fearful patient to successfully undergo anything from a routine dental check-up to an invasive procedure.
Consequences of dental phobia
If you are avoiding visiting the dentist due to a dental phobia, you could experience some of the following consequences:
– Dental infections
– Unnecessary dental pain
– Unsightly, unattractive teeth
– Periodontal disease
– Tooth sensitivity
– Bad breath
– Tooth loss
– Inability to eat or speak properly
– The need for a far greater degree of dental work when your dental pain becomes so severe that you cannot put it off any longer
In addition to the consequences listed above, avoiding the dentist can also put you at risk of some chronic, general health problems. This is because poor dental health almost always leads to severe periodontal disease and patients who suffer from periodontal disease are more likely to develop a range of conditions including heart disease, high blood pressure, stroke, diabetes, kidney disease, gallstones and some varieties of cancer.
What is sedation dentistry?
Sedation dentistry refers to the use of sedatives in order to induce a state of calmness that makes it possible for patients to undergo a dental appointment. Sedation is used in addition to anesthetic, meaning that you will not be in pain and will be able to relax and remain still so that we can give you the dental care that you need.
We are pleased to be able to offer sedation dentistry in the form of nitrous oxide gas. This is administered via a mask placed over the nose that delivers a continuous supply of the gas into your body. Nitrous oxide is also known as laughing gas, but it doesn't actually make you laugh or feel hysterical. Instead it slightly reduces your awareness of what is happening around you and helps you to feel calm, relaxed and significantly less anxious. You will be awake during the entire procedure, although some patients relax so much that they fall asleep. The effects of nitrous oxide wear off virtually instantly and so as soon as the mask is removed, you will feel back to your usual self within a couple of minutes.
If you suffer from dental anxiety and think that you may benefit from sedation dentistry, or if you have further questions about this service, please speak to our experienced dental team who will be able to assess your suitability. Call our Larchmont dental office today at (914) 315-4446 to schedule a consultation today!