Nitrous Oxide Sedation Dentistry
What if you could have all your dentistry that you have been putting off for years in the conventional dental office in one or two comfortable visits?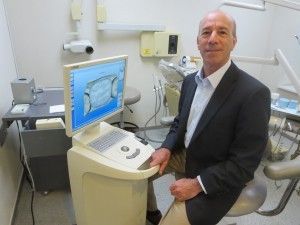 Are you nervous about dental treatment? Some patients are. In fact, some patients are so apprehensive that they put off having necessary treatments done, and they end up with a mouth that needs a great deal of work. If this sounds like you, you need to know about nitrous oxide sedation dentistry. In this way, the patient and the dentist are comfortable providing and receiving the best possible dental care-safe, and free of stress and pain.

You may have heard nitrous oxide referred to as "laughing gas," but that's actually a misnomer. When Dr. Spellman delivers nitrous oxide to you before a treatment, you won't laugh. You won't even giggle. You will simply feel a lot less anxious. Nitrous oxide has actually been used for more than a hundred years to ease the anxiety of apprehensive dental patients, and it is proven to work. You will be awake throughout your entire dental procedure, but you will be perfectly calm. Some patients become so relaxed that they even fall asleep in the chair.

If dental work terrifies you, ask Dr. Spellman about conscious sedation using nitrous oxide. If you need or have questions about nitrous oxide medicine, please call Dr. Spellman today at 914-618-3400 or contact us by email.