Restorative Dentist in Larchmont, NY
Dr. Eric Spellman has been practicing for many years as a restorative dentist, and he can help you to achieve results that look natural and feel natural. You don't have to deal with unsightly teeth with the many options that are available to you today. We can restore your smile to full appearance and functionality with treatments like crowns, inlays andonlays, implants, dentures and bridges. Most dental problems can be corrected, so get the smile you deserve. Start by calling us today at 914-834-2941 to book an appointment, or use our Contact Us page.
Bridges
A dental bridge consists of a series of crowns that are attached together to fill the gaps created by missing teeth. If you are missing one or more teeth, a bridge can be the perfect solution. This isn't just a cosmetic solution – if you're missing teeth, the remaining ones will try to fill the gaps, and this can result in a bad bite.
A bridge is cemented to the natural teeth that are adjacent to the empty spaces. Then, replacement teeth, known as pontics, are attached to the bridge. Bridges can be made of either ceramic or porcelain, and made to match the natural color of your existing teeth.
Before a bridge is made, the teeth have to be made a bit smaller so that it will fit properly. The dentist will remove some of the surface of your existing teeth, and then take an impression which will be used to make a mold for the bridge. Dr. Spellman will provide you with a temporary bridge to wear while the permanent one is being made. Then, when it's ready, he'll remove the temporary bridge and cement the permanent one in place.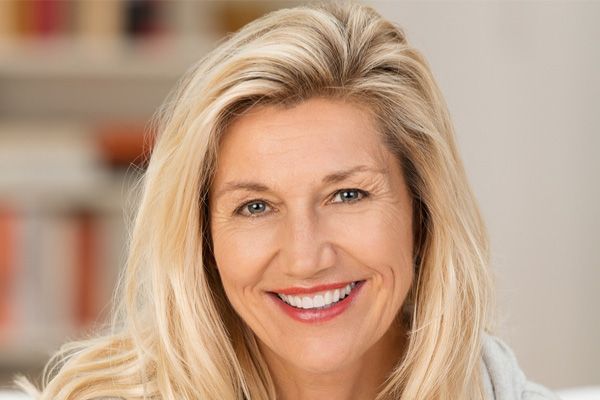 Dental Implants
If you have dental implants, Dr. Eric Spellman will create you a custom abutment that inserts into your implant and a crown that goes over the custom abutment. Whether you have single-tooth implants, or multi-tooth implants anchored in place with a fixed bridge, Dr. Spellman can restore your implants so that you retain your beautiful smile.

Read More
Same Day Dental Crowns
Dental crowns restore appearance and functionality to your teeth. Dr. Spellman offers both traditional crowns, and crowns created using the state-of-the art CEREC® system. With CEREC, you can have your crowns made and installed in a single day, and assuming that you brush and floss regularly, your crowns can last a very long time.

Read More
Dentures
Dentures can be the ideal solution for missing teeth if cost is an issue, or if implants aren't practical due to medical reasons. Dr. Spellman can provide you with full or partial dentures, or implant overdentures. When properly fitted, dentures won't slide or slip, and you'll be able to enjoy all the foods you loved before your teeth failed you.
​​​​​​​
Read More
Inlays and Onlays
Inlays and onlays are one way that a restorative dentist can repair teeth that are fractured, cracked, or have mild to moderate decay. They offer significant benefits over metal fillings, in that they'll last up to 30 years, and they strengthen your teeth so that you are less likely to need restorative dentistry later on. Metal fillings actually reduce the strength of your teeth. We usually create inlays and onlays using CEREC technology since the fit is more precise than a lab fabricated restoration.

Contact Us